The Software Engineering Program (SEP) is a standards-aligned 9th-12th grade computer science course sequence offering classes in programming, app design, and game building, culminating in an AP course.
SEP is an initiative by New York City's CS4ALL initiative whose mission is to increase the number of high school graduates, particularly from traditionally underrepresented groups, that are ready to pursue new and emerging technology-driven roles across industries, and to develop student computational thinking and problem-solving skills in real-world contexts.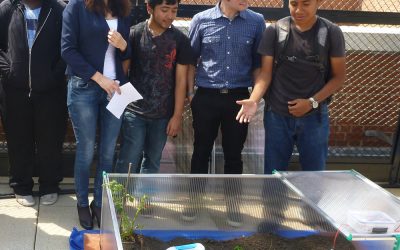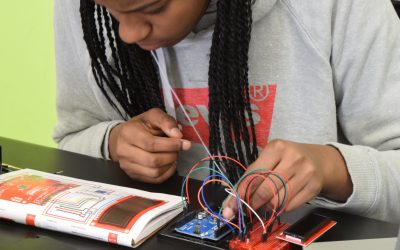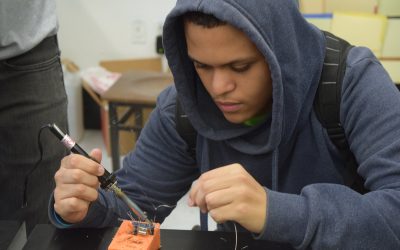 Ready to kickstart your child's career in technology? Join us now!
Innovation's Culinary Arts ("CARTS") 
Innovation's culinary arts program follows the ProStart curriculum sponsored by the National Restaurant Association Educational Foundation. 
The curriculum teaches students the management and culinary skills needed for a wide range of career options in the hospitality industry. 
This multi-year program provides students with both the academic content and the work-based learning experiences to be proficient in basic cooking and baking knowledge and skills – preparing them for jobs in the restaurant industry or for advanced study in culinary school.  Students also have opportunities to be involved in public service events and culinary skills competitions.
Students who complete the CARTS CTE
program Will:
Be ready to work in the restaurant industry
use CTE as part of a state-approved 4+1 graduation pathway
receive financial and entrepreneurial training
"The best way to prepare students for the future is to have them live it now."
Our CTE Culinary Arts program now provides more graduation pathways through CDOS and CTE diploma endorsements signaling to the collegiate and industry communities that our graduates are ready to shine at their training institutions and places of business.
Ready to kickstart your child's career in culinary? Join us now!
Students learn songwriting, stage performance, recording, music history, and music business, taught by a music industry specialist.
Pop Vocals & Music Business
Congressman Espaillat Salutes Innovation Students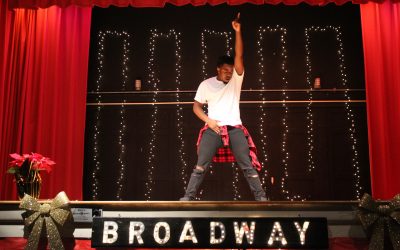 Students discover what it's like to record in professional studios and and perform on stage with live audiences.
Ready to kickstart your child's career in the Music industry? Join us now!
"My first score on English was a 48 and it went to an 84!"
Innovation uses The Hochman Writing Program, known as The Writing Revolution, to provide intensive instruction in writing, and this instruction is embedded in every aspect of our curriculum, from English language arts to the sciences. Through this intensive writing practice, our students develop essential literacy and critical thinking skills. The Writing Revolution approach begins with creating complete and grammatically correct sentences, then builds to well-constructed paragraphs and compositions. The results are impressive: Innovation students become effective writers, strong readers, and critical thinkers, and they show substantial improvement in their  Regents scores; in one remarkable case, a student saw his English Regents score rise by 36 points. This revolutionary approach to teaching writing in every high school grade from 9-12 is supported by the The Writing Revolution professional development team: they provide intensive and ongoing training for Innovation teachers and teacher leaders, who then ensure strong implementation of the program in our classrooms.
Innovation is proud to partner with the Earthwatch Institute, an environmental organization, to send our students to Costa Rica, where they engage in scientific field research to protect the ecology and promote a sustainable environment. Our students work side-by-side with scientists who are at the forefront of ecological research. Our science teacher and expedition leader, Benjamin Caraballo, teaches a related year-long science class with a curriculum that includes biology, the foundations of ecology, and the study of bees and bee pollinators. Students who undertake the Earthwatch expedition are equipped to engage in scientific field research on bee pollinators and to learn about environmental sustainability. Innovation students report that  the Earthwatch expedition is a life-changing experience and some say that they hope to join the next generation of leaders in the science of ecology.
Benjamin Caraballo eloquently describes the impact that Earthwatch has on Innovation students: "For many students who have never left the city, let alone the country, travel is a new experience that brings personal growth. Earthwatch has provided our students, students of color in particular, with access to real-life career experiences in the STEM fields and exposed them to new opportunities and career paths."
Read more about Innovation's adventure on the Earthwatch Blog!
---
Innovation's partnership with Bold Art Society teaches our students the value of being independent through art, and provides them with filmmaking experience that is rare at the high school level. This intensive, year-long Independent Film Program takes our students from the inception of their ideas to producing independent films.  The curriculum teaches every aspect of filmmaking, including screenwriting, acting, directing, editing and producing. The program thrives on teamwork, creative thinking, and artistic expression, as students work in small groups to produce their own films. The program arrives at a dramatic conclusion with the Bold Film Festival. This festival is produced entirely by our students, and they proudly showcase their work to their friends, family, community, and industry professionals.
"The activities in this class are based upon writing stories, taking photos and filming. We even wrote scripts for our own stories and filmed our own movies. These activities were fun and educational, and they really improved my skills in art of any kind. This class is amazing, the teacher and students are all amazing, and I wish I could take this class again."

Innovation 11th Grader
Accepting Admission Applications
Apply For Admission Today